This Sunday the boys and I made some sweet and spooky sugar cookies! We got these cookie cutters from a Horror Block crate, but they are available on Amazon here if you're interested in getting yourself some. I am a big horror fan myself, the kids haven't seen any of the movies but they love Freddy and Jason merchandise! These were super fun to bake with for a little twist on the typical.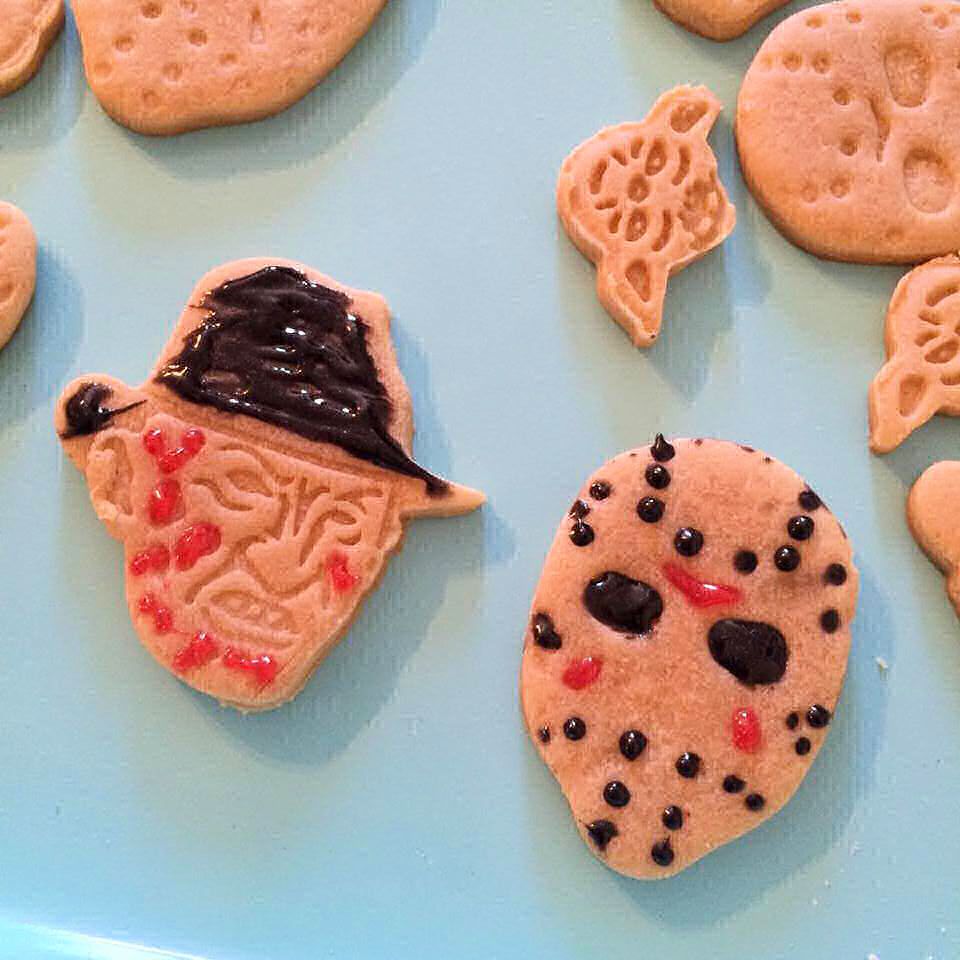 We used the recipe for sugar cookies that came with the cutters and we were pleased with the results. They were super yummy, soft, and very buttery! I added a little lemon extract in addition to the almond and vanilla just for something fun. The recipe made quite a few cookies, around 40. My boys were super excited to take these to school and share with their friends.






Scared Sweet Cookies

1 cup butter
1 cup brown sugar
1/2 cup granulated white sugar
2 large eggs
1/2 teaspoon salt
1/4 teaspoon baking powder
1 teaspoon vanilla extract
1/2 teaspoon almond extract
3 1/2 cups to 4 cups all-purpose flour

Cream together butter and both sugars in a large mixing bowl with hand held mixer. Scrape down sides of the bowl and add eggs, salt, baking powder and both extracts and mix well until combined. Scrape down sides of the bowl and begin adding flour 1/2 cup at a time until dough is desired consistency. Wrap in plastic wrap and chill in the refrigerator for 1 hour. Preheat oven to 350 degrees.

Roll the dough to an even thickness of 1/4 inch on lightly floured surface and use provided cookie cutter to create your cookies. Place cookies on baking sheets and bake for 7 to 9 minutes. Cool completely before decorating.

We decorated with Wilton Sparkle Gel icing, which you can purchase here. We purchased the sparkle gel at Michael's for $6 but we used coupons to take the price down a bit. The kids found that they were pretty easy to use, and we loved the sparkles in it! The tubes are huge and we barely put a dent into the product with the cookies we decorated this time so we have a lot left over for future projects.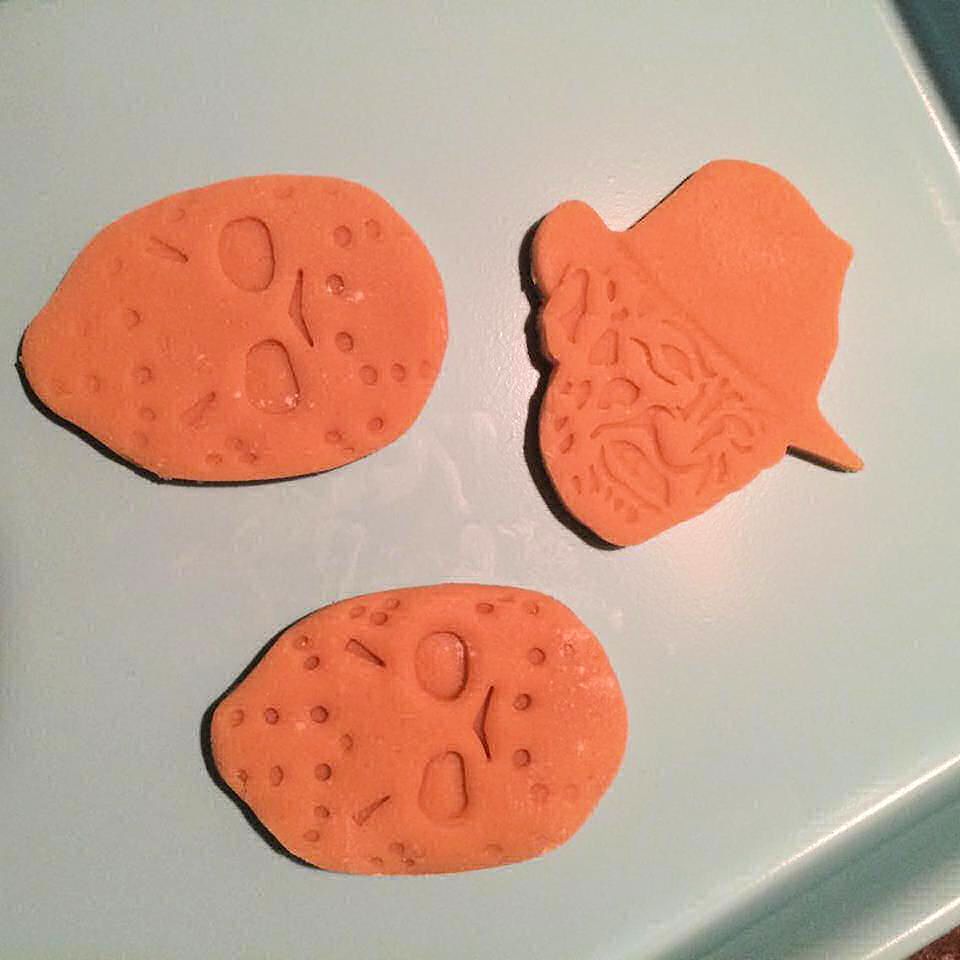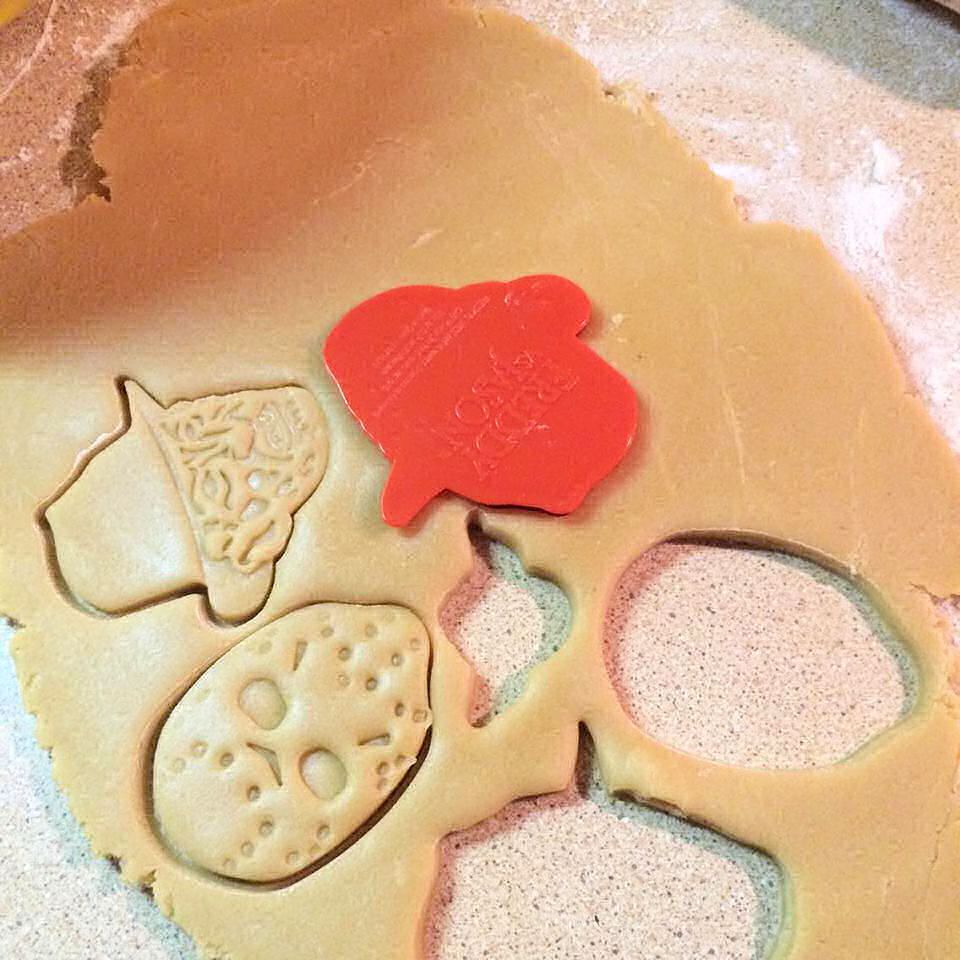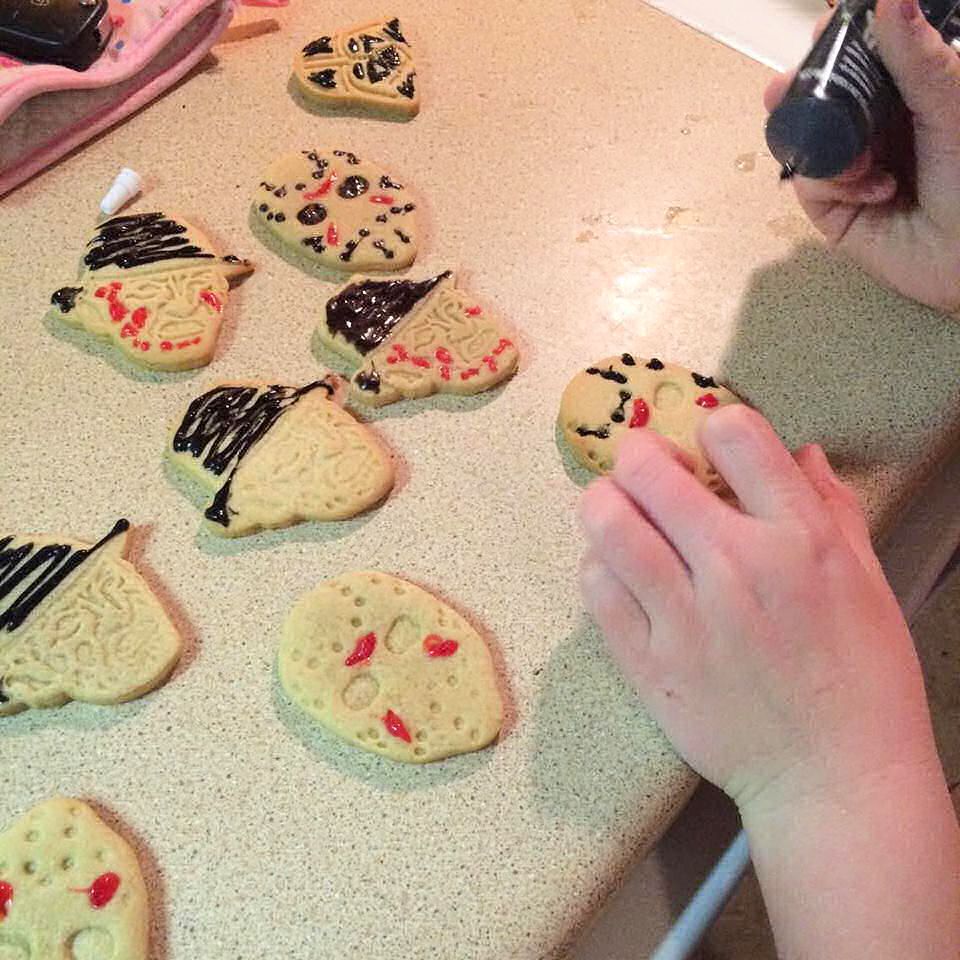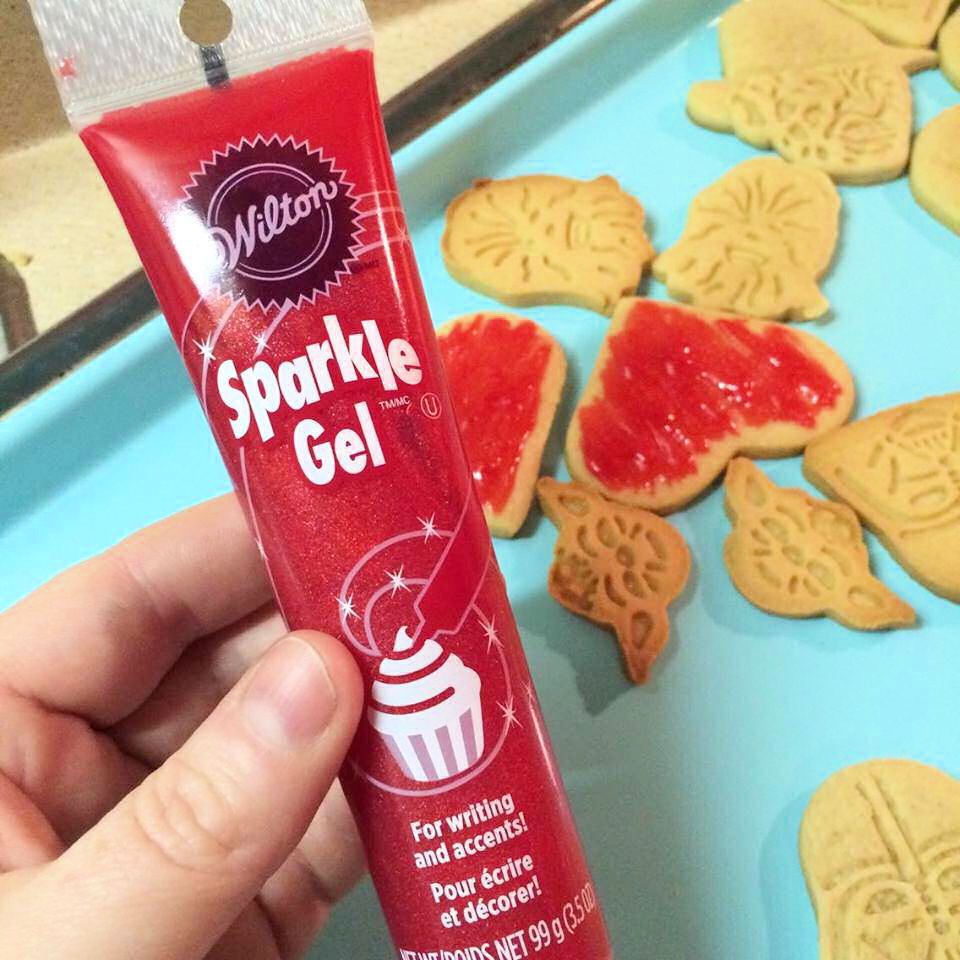 Also seen is cookies made w these star wars cookie cutters available here