Have you guys ever seen this product before?


A friend of mine on facebook sells beauty counter products. One day I saw her post a before and after picture of using this soap to treat acne. I've had pretty bad breakouts ever since I was 27 .. my skin was fairly good up until then. Having pretty decent knowledge and understanding of skin.. I tried everything out there to make my acne go away - nothing worked. I had accepted it as my new normal and just learned to live with it and cover it up. When I saw her photo I thought why not give it a try... charcoal was something I hadn't tried yet but had seen quite a bit of buzz about it lately, so I ordered a soap. After a couple weeks of using it, my skin was doing way better than it ever has in recent years! I had a ton of under the skin bumps - those were gone! My breakouts were changed from large, painful ones (and a bunch of small ones) to just a few small ones around my period. I noticed if I skipped a couple of days using it because I was tired at bedtime that there was a real difference in my skin. I love love love this stuff! I'm on my second bar now and I'll definitely not be stopping any time soon with this! They also make a mask, which is minty fresh and does an awesome job of sucking out the gunk in your pores. I got a sample in my last order - here are some photos - you can actually see it absorbing all the crud!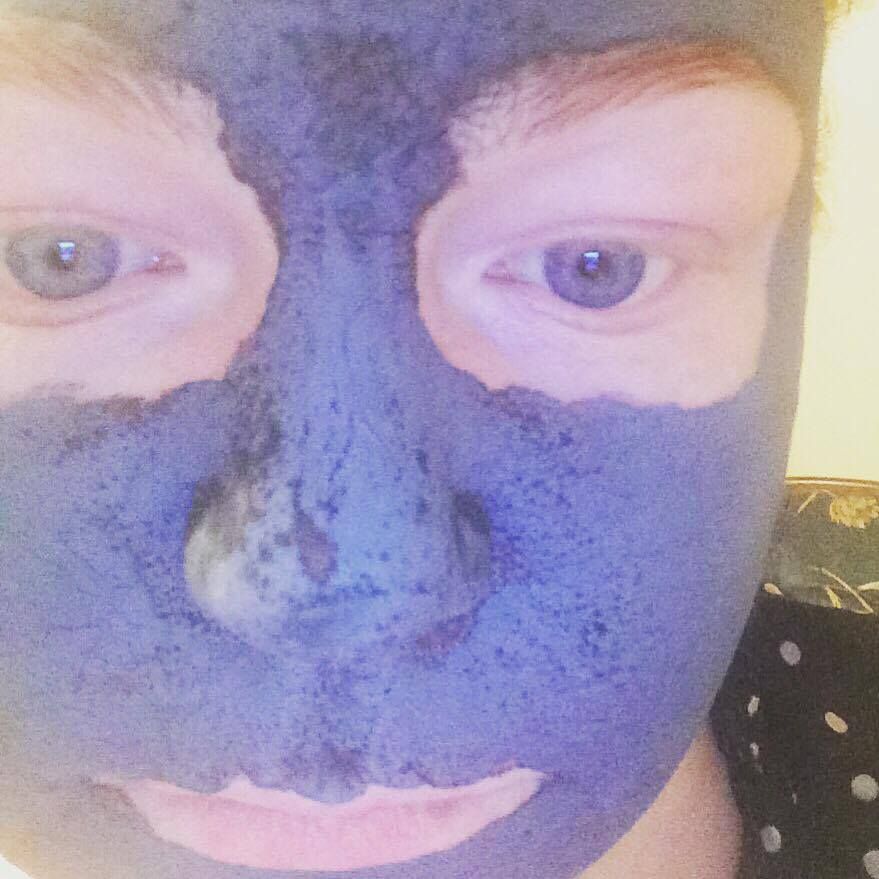 Activated charcoal draws bacteria, poisons, chemicals, dirt and other micro-particles to the surface of skin, helping you to achieve a flawless complexion and fight acne. Charcoal is not metabolized, adsorbed or absorbed by the body, but it can be used to treat some poisonous bites and disinfect some wounds. Activated charcoal powder is proven to adsorb thousands of times its own mass in harmful substances, which makes it a popular ingredient in facial masks. It is even used in hospitals, because nasty chemicals bind to it. Charcoal is good for all kinds of skin ailments, not just acne. It helps rosacea, psoriasis, eczema, and more!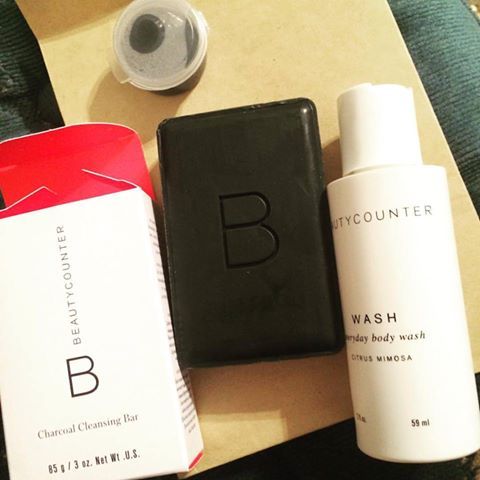 To get your own bar / mask - contact my friend Courtney Sudsbury - you can find her info by clicking the image below.