My friend and I went to lunch at Splendid Essence yesterday, and as always, it was an awesome time. This local restaurant is all vegetarian, and I love it! They have a HUGE menu w a large variety of things.. each time I go I like to try something different, but I definitely have my favorites. My friend is vegetarian, so she loves it there because she can eat everything on the menu. I tried one of the drinks this time.. I had iced coconut milk tea.. it was maybe my fave part of my meal! I also tried the house dry tofu, which was amazing and had a great texture. It is shredded and was almost like noodles. I had my leftovers today heated up on rice, and they were almost better than when I first had it fresh! I had the deep fry mantou as well, which was like a crispy fried bread and sweet dip. My fave of the meal was the sushi I think. I am a huge fan of "veggie" ham... yum!

This place is so, so cute! Very traditional tea house vibe, with cool retro chairs and some really need possibly hand beaded chandeliers. The outside is a fresh light colored house, and you can see the sparkly lights through the windows. They also have some nice plants outside and a little deck. The upstairs houses a buddhist shrine. I noticed while there that they even had a kids book called "v for vegan" which I thought was adorable! If you are from PEI or ever visiting you definitely need to check this place out. The prices are reasonable and the service excellent. If you're curious about their hours or full menu, check out their website here: (be warned, the menu has a lot of great photos and will likely make you hungry!)

http://splendidessence.com/

And here is their own description from their website:
Splendid Essence is dedicated to supporting the essential earthly concepts of food production, recycling and composting. We offer authentic Chinese cuisine consisting of some traditional dim sum and popular dishes from different provinces of China and Taiwan as well as different varieties of imported teas. We at Splendid Essence believe a gourmet dining experience can be created out of vegetarian, healthy, and environmentally friendly food and beverages.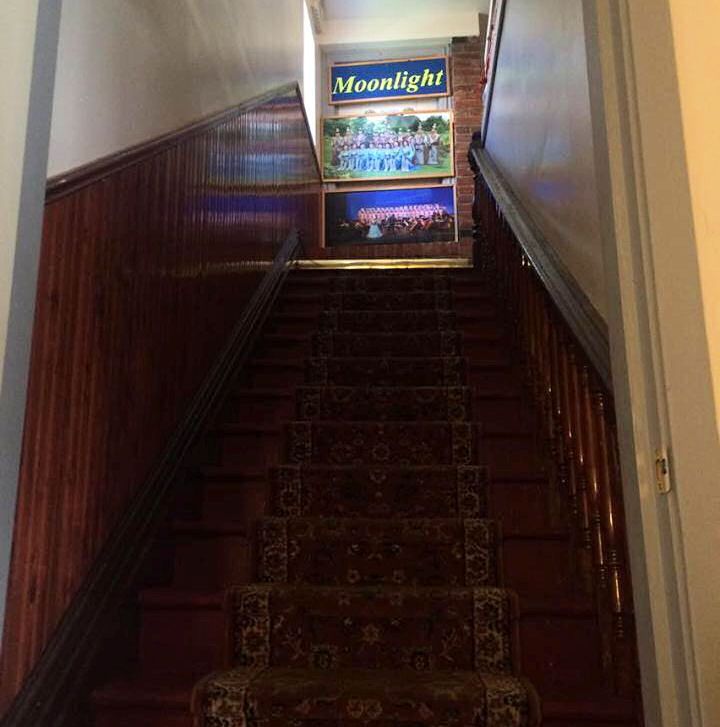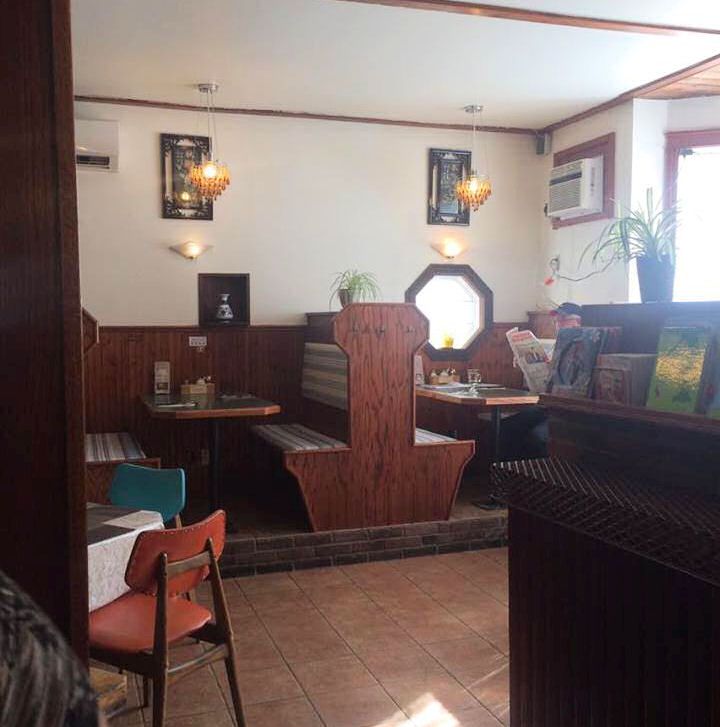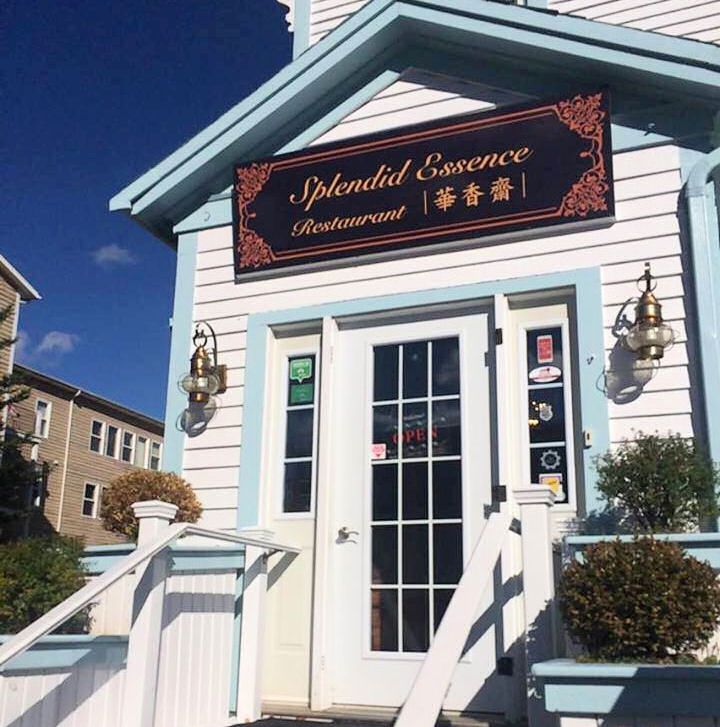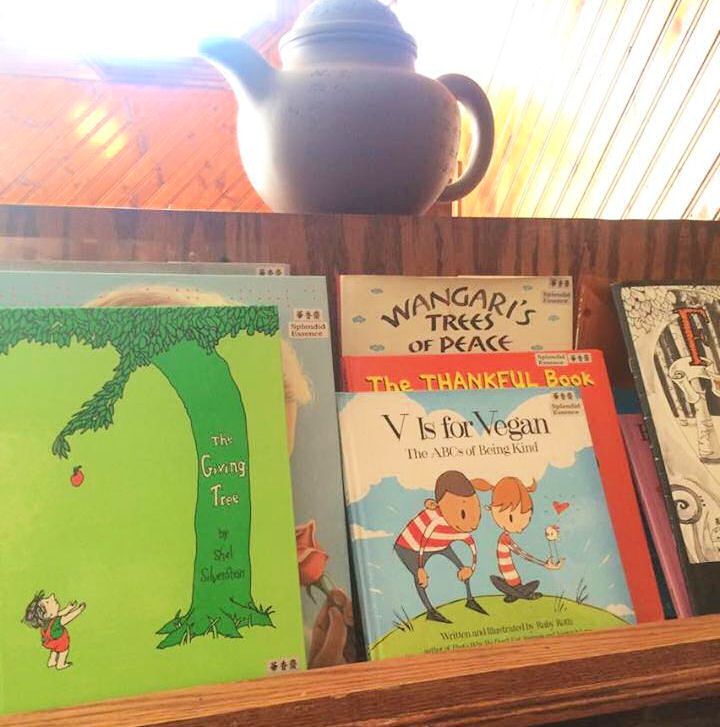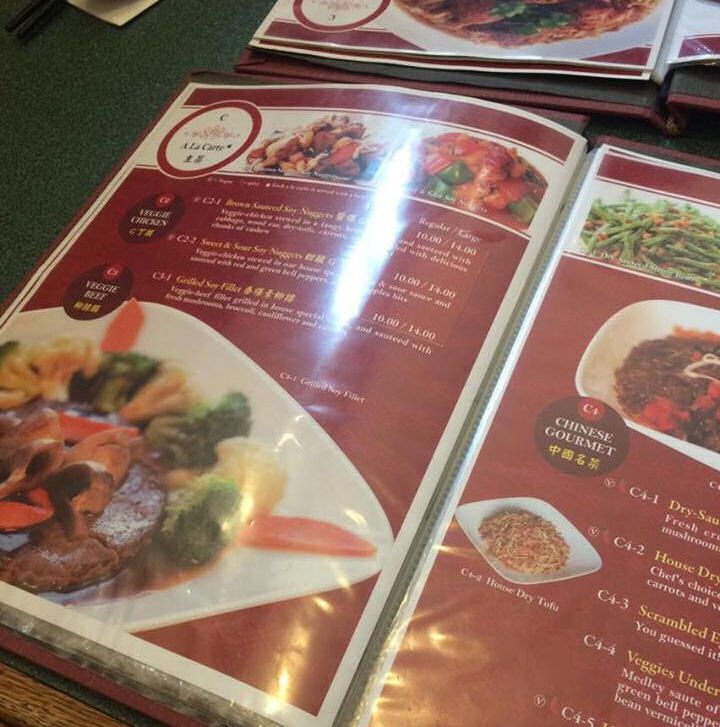 Here's what We had:

E3 Veggie Bun (1ps)
A tasty veggie bun stuffed with black mushrooms, cabbage, and carrots

E10 Deep-Fry Mantou
Chinese bun deep-fried into a golden crisp, served with condensed milk

E8 Splendid Sushi (8ps) English cucumber, veggie-ham, carrots and rice rolled in nori sheet

ICED TEA - Coconut Milk Tea

SEASONAL BEVERAGES - Blueberry/Rhubarb Juice

C1-2 Eight-Gem Tofu
Tofu deep-fried to a crispy crunch on the outside and tender on the inside, sauteed with black mushrooms, veggie-ham, white mushrooms, wood ear, snow peas, carrots and napa cabbage

C4-2 House Dry Tofu
Chef's choice of finely shredded dry-tofu stir-fried with hot peppers, carrots and veggie-ham, a must for those who love spicy food!

B1 House Fry Soy Nuggets (8ps)
Veggie-chicken nuggets deep-fried to a crispy golden color served with our special plum dip