Have you guys heard of the Happy Planner?! The Happy Planner™ is an expandable, disc bound planner system that combines your love for creativity with your need for organization.




The Happy Planner™ Preview - My Life from me & my BIG ideas on Vimeo.





I am completely head-over-heels in love addicted! I have wanted one for a very long time, after seeing lots of planner things on instagram and youtube, but I couldn't really justify it. I have tons of notebooks and things and an appointment app on my phone. Then a close friend got one. and THEN one of the girls on my KEEP team did a live session about how to organize our business with a happy planner, and I decided I had to have one. The next day I got an email from michaels about everything planner related being half off.. well, that was fate. lol! My boyfriend ended up buying me one. I've always been obsessed with paper, lists, stickers, pens.. the like. So this is a natural next step.

I've since started attending the free classes at michaels, gotten a ton of friends to get them, joined all the facebook groups... and have started quite the collection of tapes, pens, and stickers lol. I always wanted an excuse to buy washi tapes! Check out a few of my pages from my own planner in these images: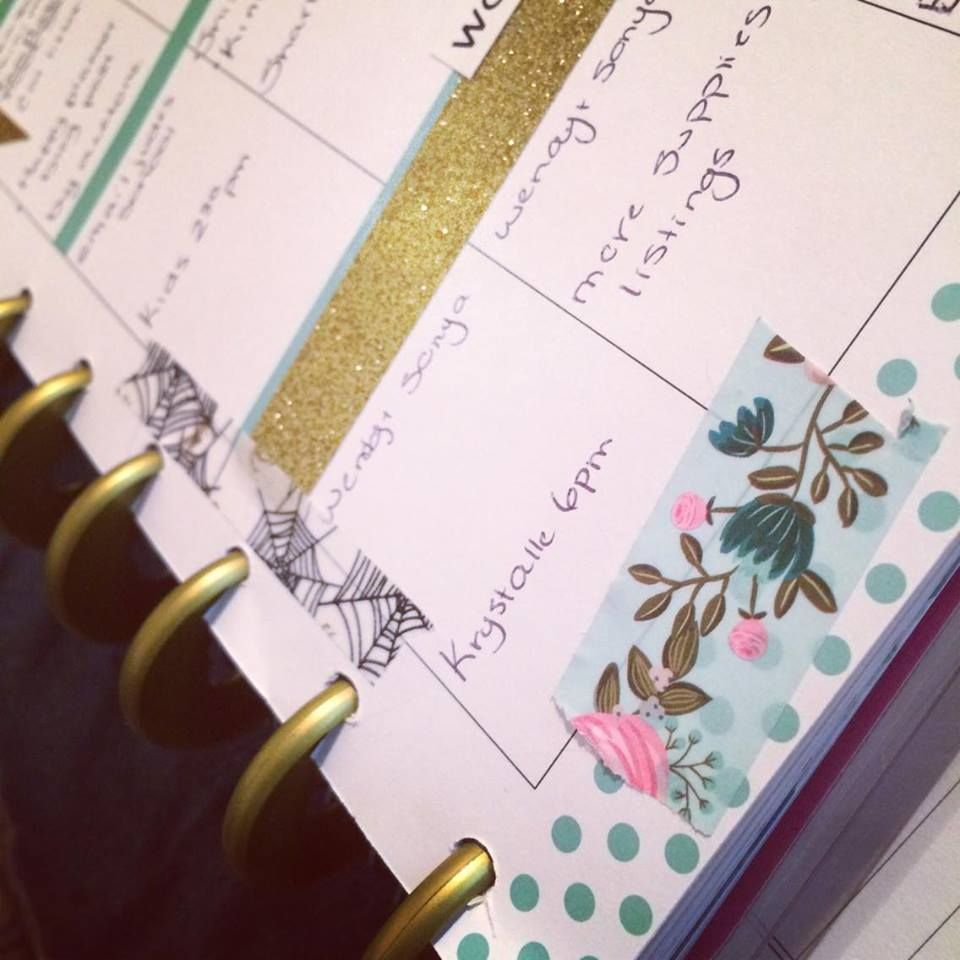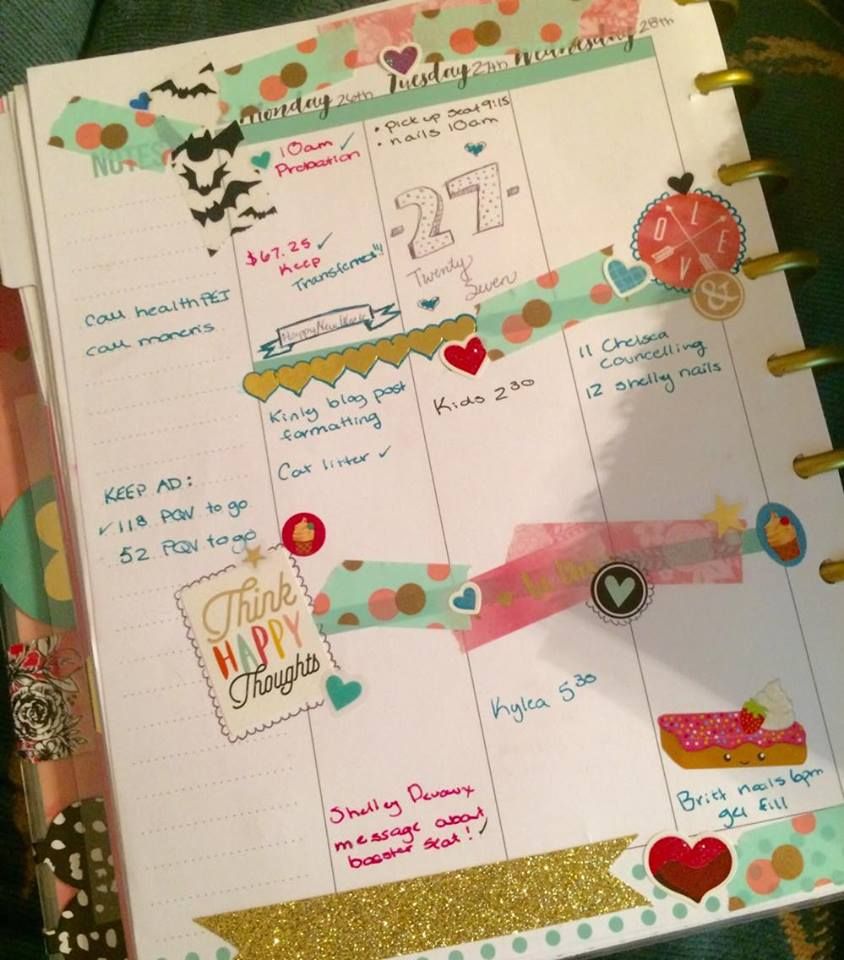 You can see some of other people's layouts on the happy planner pinterest page here - it's so fun to see what other people come up with! And now on to some pics of my hauls / collection of pens and stickers... lol ;D I am now obsessed.... help! hahahah .. the pens are papermate ink joy - and they are amazing!